Softly and Tenderly: Bringing Church to the Elderly with Lori McNamara
WATCH 'SOFTLY AND TENDERLY: BRINGING CHURCH TO THE ELDERLY WITH LORI MCNAMARA' 
Lori McNamara is an energetic woman with a big smile – and a big pickup truck. A magnetic sign on the back of her tan Toyota Tundra reads, 'HOPE IS ON THE WAY: TOUR ACROSS AMERICA'. Just beneath this text, you'll see a simple link: hopeplayer.org. This sign gets a lot of visibility as Lori embarks on regular tours across the country, spreading her unique and inspired message of hope and encouragement for the elderly.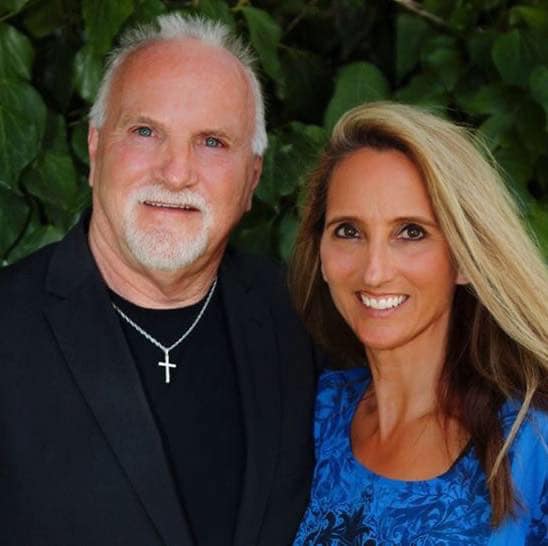 Lori's passion for bringing church to the elderly began in 2008. Lori and her husband Jimmy collaborated with their Las Vegas church on a project in which they put on 'full-blown church services', as Lori describes it, for the residents of an assisted living center. Jimmy and Lori met at an open mic night and sang 'Amazing Grace' together at another open mic night shortly after. Clearly, music was the lifeblood of their marriage. As they sang and shared Sunday after Sunday, Lori was struck by how needed their new ministry was.
"Many are left in these senior homes without a lot of contact by their family, and they have no means to get themselves to church. So we bring it to them," she explained. A talented singer and musician with connections in the music industry in Nashville, Lori was well-suited to this work. In addition to putting on church services, Lori and Jimmy attended holiday parties, built relationships, and became 'like family' with many senior citizens.
In 2014, tragedy struck when Jimmy passed away unexpectedly. Suddenly, Lori found herself able to relate in a new and intimate way to people who were experiencing grief, loneliness, and the reality of death. But instead of turning inward and harboring bitterness or hopelessness, she decided to both continue and formalize their ministry by starting 320 Ministries International. The name is inspired by the fact that she and Jimmy were married on 3/20 and Ephesians 3:20 was a significant Bible verse to them.
HOPE Players: Hymns of Praise for the Elderly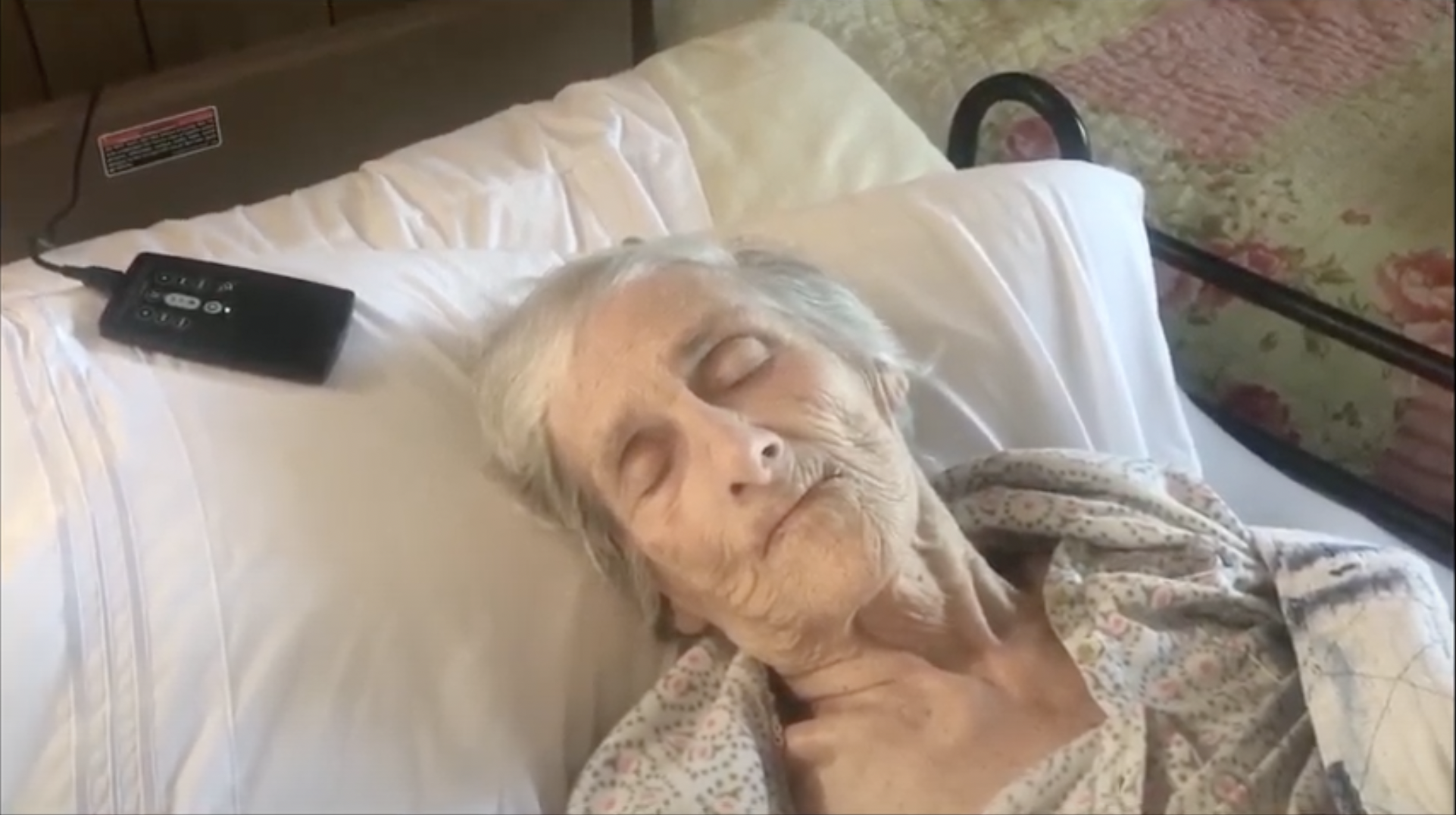 After twelve years of singing hymns to the elderly, Lori launched a new project through 320 Ministries International to reach many more people with songs, sermons, and connection: HOPE Players.
Lori herself explains the origin of the HOPE project best:
"In 2019 I visited a beautiful elderly lady who was in hospice care. Her name was Anna Parker. She was 102 years old. Anna knew her time on earth was nearing the end. In fact, we had talked plainly about death during our visit. Still, her concern was more about her loved ones than it was about her.

I was about to leave her room when I had a sense that I was supposed to sing for her. As it turned out, she loved the old hymns, so together we sang Amazing Grace. She sang along to every word! I could see in her eyes how much the song meant to her and the comfort that it brought her.

That was the last time I would see Anna Parker. However, the encounter stirred within me a desire to bring songs of praise and worship – specifically the old hymns – to those in hospice centers everywhere!

I had no clue where or how to begin – but God did – and through a series of God connections, the Hope Player was born. I had no idea the impact these players would have on our elderly until I began receiving story after story of the comfort and peace it was bringing to many of them – including their family members!

Now, it has become my mission and the mission of 320 Ministries International to distribute the Hope Players, at no cost, to hospice centers worldwide."
In my interview with Lori, she explained that as she was dreaming about this project, she Googled 'audio Bibles' and MegaVoice came up. Within a week, she had a box of custom Envoy ST Players loaded with her own voice singing hymns. Her vision is to distribute these MegaVoice players like Gideon Bibles in hotel rooms. She wants every elderly person in assisted living or hospice care to have access to an audio player packed with gospel songs and encouraging messages.
"It Has Turned Into the Isolation Unit of Hope and Praise"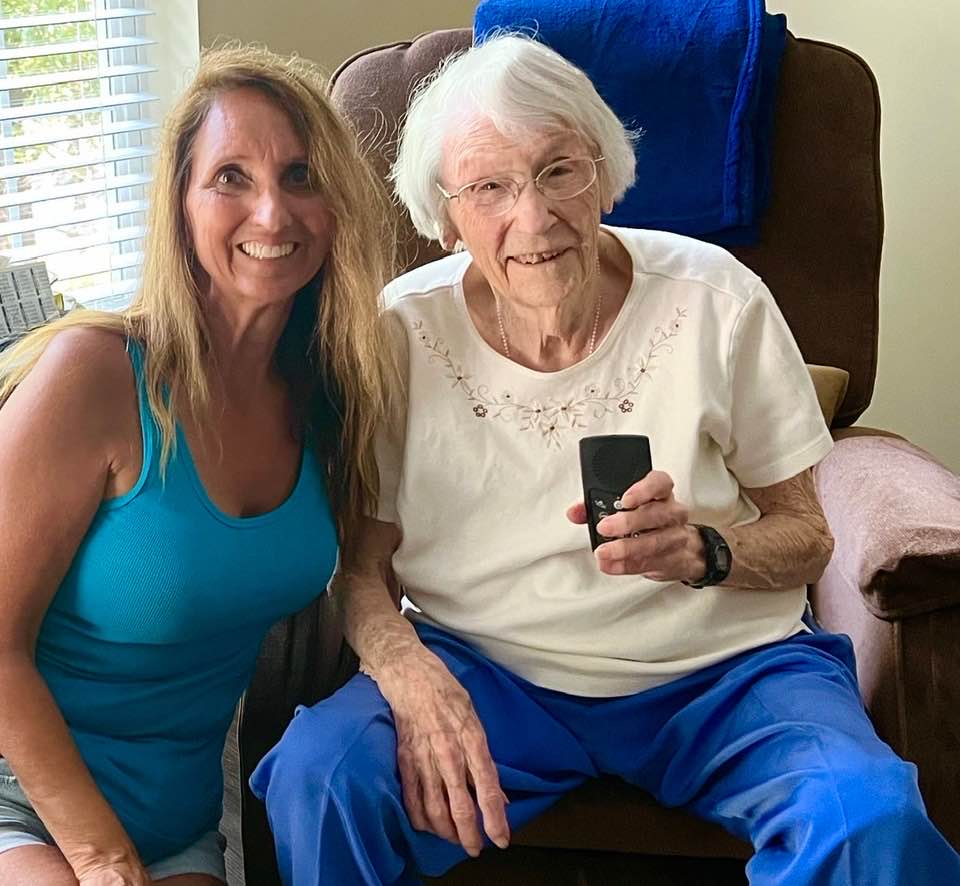 As soon as Lori received her players, she began delivering them to hospice facilities in her area. She included Starbucks gift cards for caretakers and tried to build connections with the people she encountered. Then, COVID lockdowns began. As a result, assisted living centers and hospice facilities became even more shuttered to the outside world. Residents needed sources of hope and encouragement more than ever.
Lori gave a HOPE Player to a nurse in an assisted living facility parking lot and received a letter a few months later that said, "I know the Lord sent you my way and it couldn't have been more perfect timing. I nursed at a building where there was a COVID outbreak. Thankfully, we didn't lose anyone and we were able to play the HOPE Player in the isolation unit. It has turned into the isolation unit of hope and praise. It was an awakening to turn my fears over to God."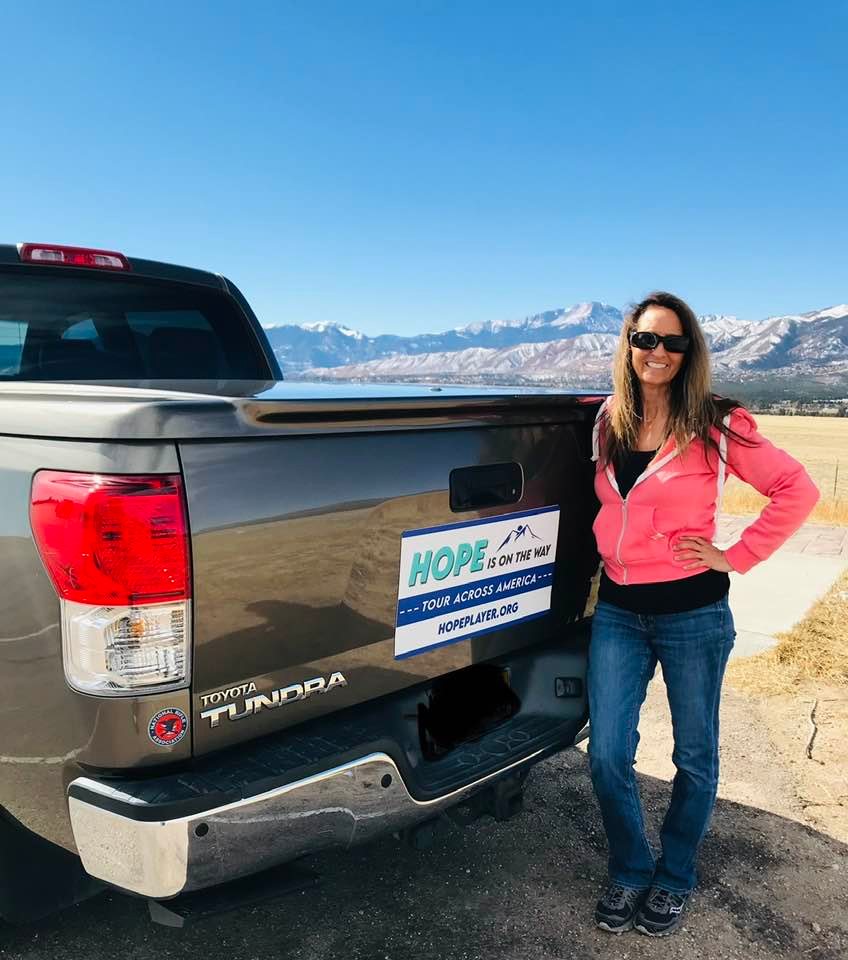 In October of 2021, Lori felt comfortable expanding her mission even further. She launched her first HOPE Tour, traveling across multiple states to deliver players to even more people in need. This tour, and every other aspect of 320 Ministries International, is 100% funded by donations. Lori aims to give a player away to 'anyone who needs it'. As it turns out, the need is great.
"My focus has always been trying to get players to people who are dying alone," she shares. "I want them to be able to listen to music instead of machines. Above all, my goal is to get these players into places where people genuinely don't have access to music or family. Of course, this was especially relevant during COVID."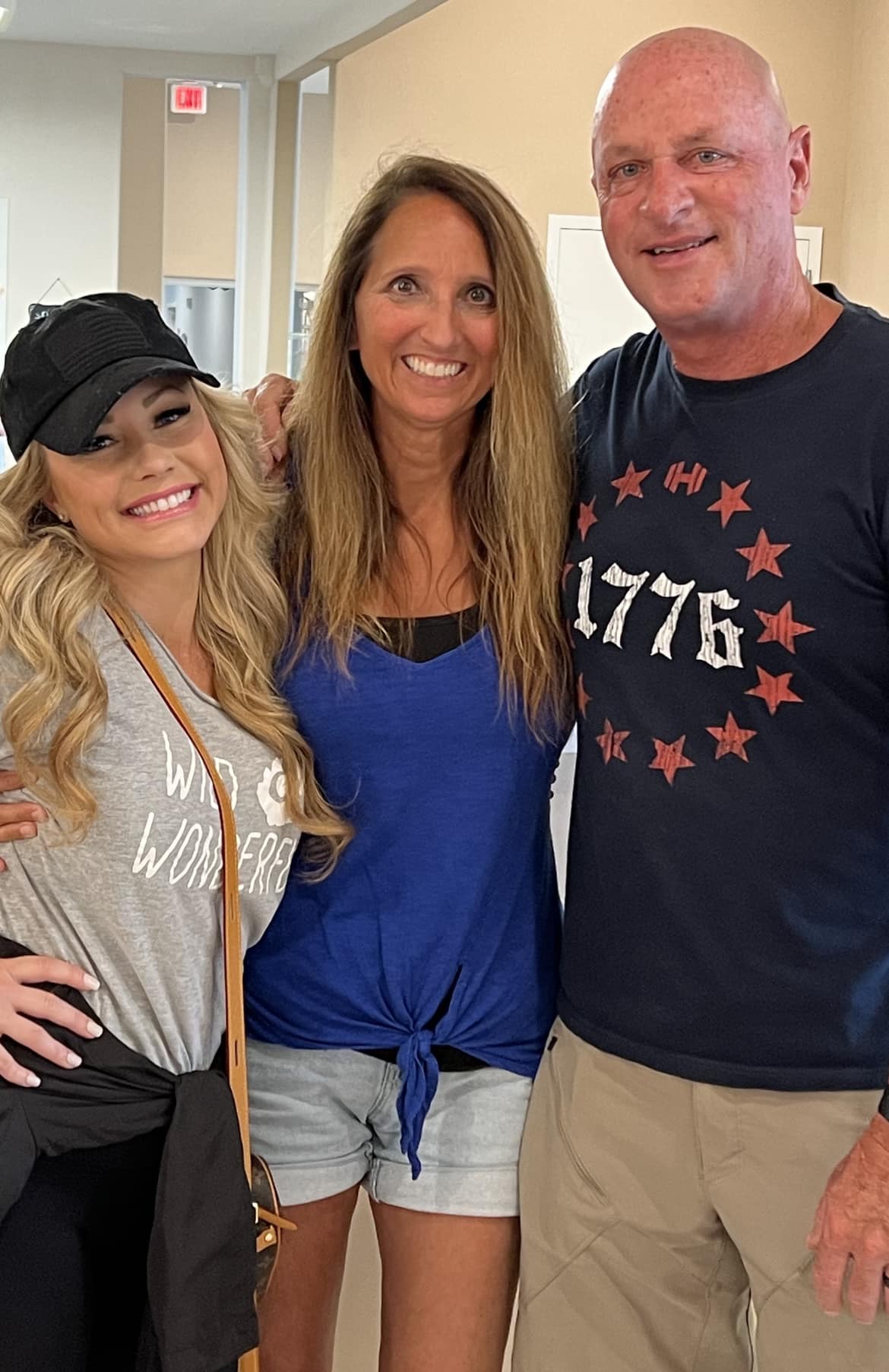 'Softly and Tenderly': The Power of Classic Hymns to Reach the Elderly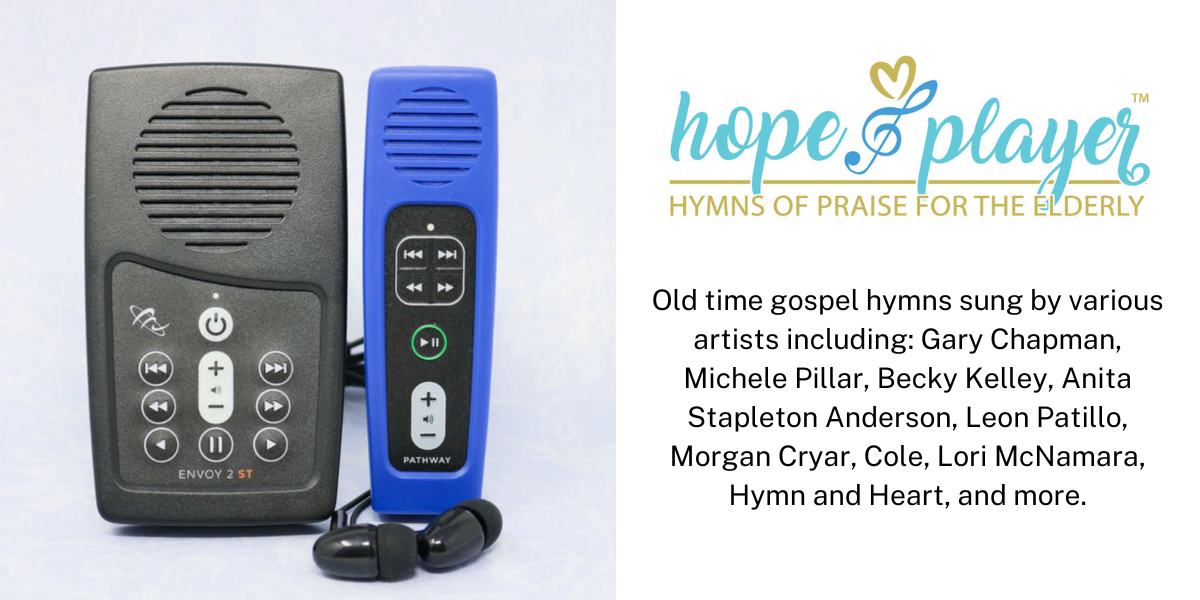 Lori embarked on her third tour last month. With her eye-catching truck and her passion for sharing her stories and experiences on social media, she is an unstoppable force. She receives letters from grateful recipients from all over the country. Some of her players have even made it to Mexico, Guatemala, and Nicaragua. At the time of this blog post's publication, she had distributed over 1,000 players to elderly people in need.
Lori is a beautiful example of how to turn grief and pain into a way to connect with and serve others. Her creativity, enthusiasm, and willingness to follow God's voice is inspiring. When I asked her if she had any particularly meaningful stories, she shared that she had the privilege of giving a HOPE Player to a friend's mom. "This woman took her last breath during the words 'come home' in the song 'Softly and Tenderly," says Lori. "Dementia patients may not be able to speak but they will sing along word-for-word to the old hymns."
Don't miss any future blog posts or news from MegaVoice!
Click below to subscribe to our email lists.
Subscribe
Global Recordings Network Australia and MegaVoice Australia establish a new media center in Sydney, making audio Bible technology easily available....

16 September, 2019

MegaVoice, the world's first solar-powered audio Bible, is now available to view (as well as purchase) at the Museum of the Bible....

16 October, 2019

MicroSD cards are quickly becoming a cost-effective, discrete way for ministries to distribute the Gospel. Here's how to make the most of this technology....

18 December, 2019