'The Bible Has Come to Life Again'
Women and the Hope of the Resurrection
With a loud cry, Jesus breathed his last.
The curtain of the temple was torn in two from top to bottom. And when the centurion, who stood there in front of Jesus, saw how he died, he said, "Surely this man was the Son of God!"
Some women were watching from a distance. Among them were Mary Magdalene, Mary the mother of James the younger and of Joseph, and Salome. In Galilee these women had followed him and cared for his needs. Many other women who had come up with him to Jerusalem were also there.
Mark 15:37-41
Easter – this beacon of hope in the Biblical narrative serves as our annual reminder that death will be defeated. The darkness of winter, the self-denial of Lent, and the despair of Jesus' crucifixion are only temporary. We are assured of the truth of a risen Savior.
Interestingly, women emerge again and again as integral characters in the Easter story. Jesus' female followers are beside him at the cross, even as many of his disciples have fled in fear. As he is dying, Jesus expresses care and concern for the well-being of his mother. Mary Magdalene, Mary the mother of James, and Salome rise early on Sunday morning to minister to Jesus' body in the grave, only to become the first witnesses of the risen Messiah.
Audio Bibles Reaching Women
Unfortunately, we do not yet see Jesus' care for women reflected in our world. A global literacy gap persists between men and women, and in the ten least literate countries in the world, only 23% of women can read on average. In many countries, women are denied access to elementary and high school level education.
With MegaVoice players, our partners create opportunities for women to study the Scriptures even if they can't read or have limited educational options. Here are three stories of audio Bibles reaching women to inspire you this Easter.
'Unobtrusively Encouraged One of Her Friends to Listen'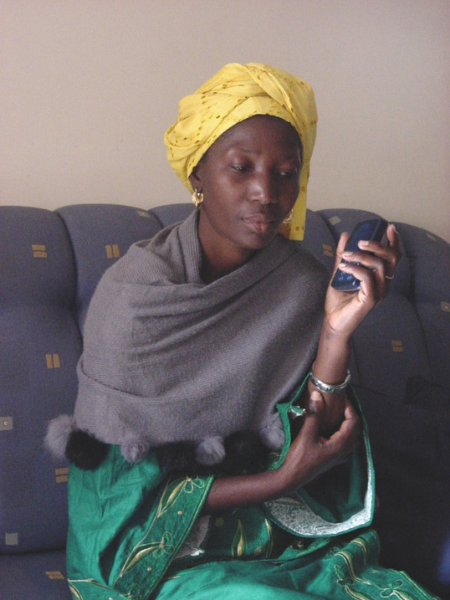 A ministry partner in Senegal recently shared this testimony about one of her friends:
"Fatou is a close friend who unobtrusively encouraged one of her friends to listen to the New Testament…during a time they were attending a funeral. My friend is not able to read the translation, but little prevents her understanding of the New Testament in Jola-Kasa when she listens to it. She has shared her MegaVoice to others who she felt could also benefit – a family member recovering from a stroke, young folks who've lived in her home, and her husband too."
'She's Responding To a New Call to Share the Gospel'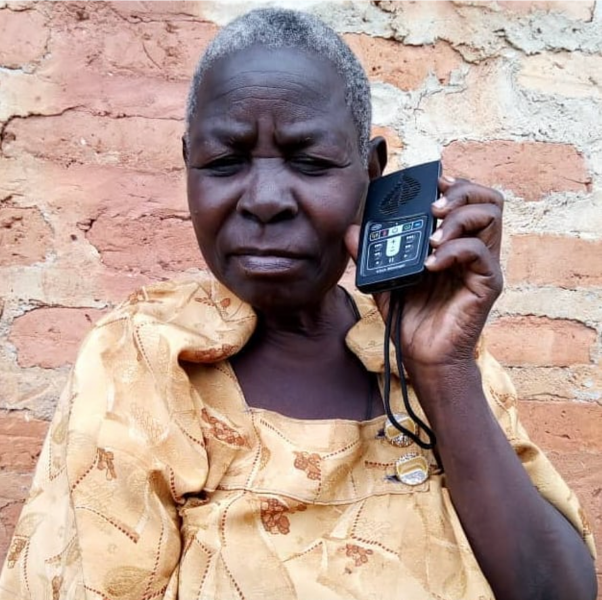 Namanda Noelina is an elder in her church congregation in Mbarara, Uganda.
She manages the sound system for her church and caught the attention of a visiting minister. Preacher Gerald Tumusiin described this 75-year-old woman connecting the speakers, amplifiers, and mixers with passion. He gifted her a MegaVoice audio Bible.
"She walks with it all day…she can't see well but she listens to her Bible. Everywhere she goes with it."
She's invested two years in studying the Bible in her native language. Now she's responding to a new call to share the gospel. As of today, Namanda has started four churches.
'It Is Good to See the Bible Come Alive to Her Again'
A ministry partner recently shared this story about a recipient of a MegaVoice audio Bible in the Kyrgyz language.
"…we brought one of your players which you loaded for Ainura's mother. We gave it to her Tuesday. She was listening to the Gospel of Matthew when we heard Ainura's mother say, "That is not good! Not good!" We asked her, "Mama, what is not good?" She replied, "Listen to how the Pharisees are talking to Jesus. That is not good!" It is good to see the Bible come alive to her again. Thanks again."
We pray that you will find hope, joy, and connection this Easter as you celebrate Jesus' resurrection.
Find the MegaVoice booth at the Gospel Coalition Women's Conference this June 16-18 in Indianapolis. We are excited to share tools and resources to serve the needs of women around the world.
Pseudonyms have been used throughout this article when necessary to protect the identity of MegaVoice partners and recipients.