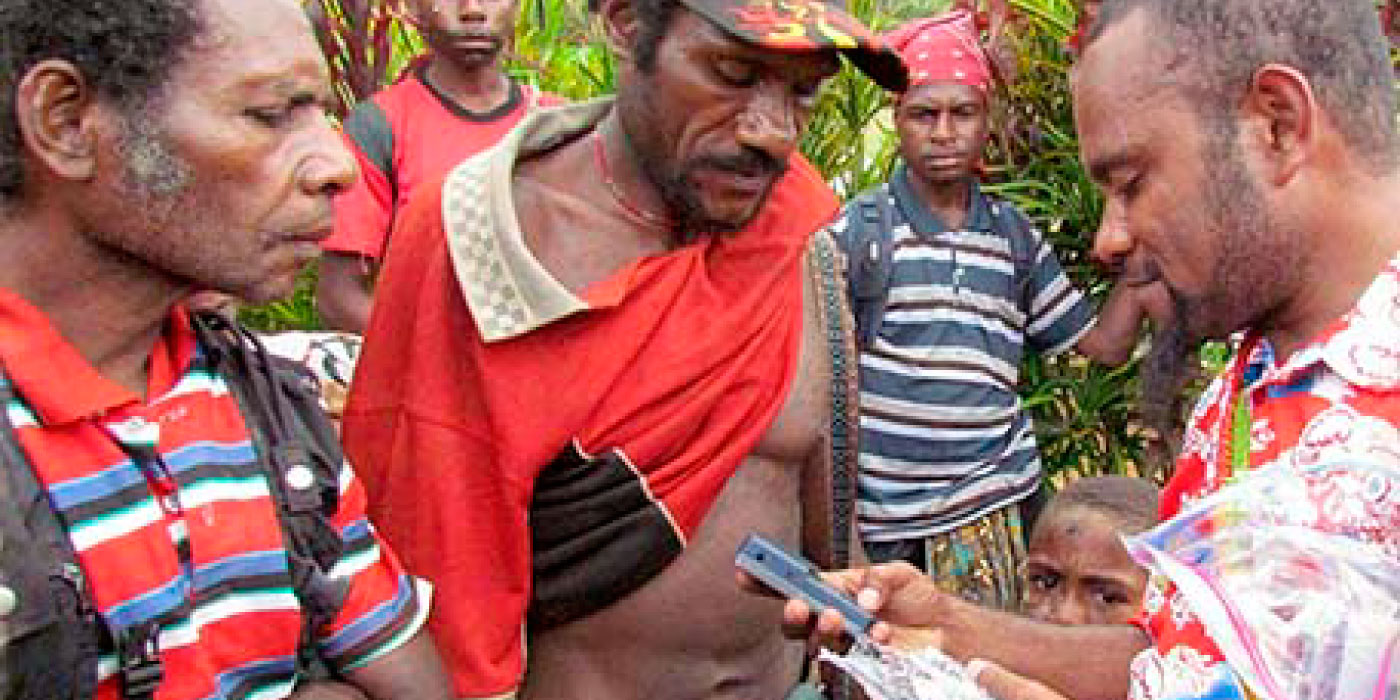 02 Aug

Audio Bibles Bring Scripture to Life in Papua New Guinea
"We listen to it daily. At noon we listen to it. We listen to it before going to sleep. Then we pray. Then we sleep."

—a Kanwasa villager speaking about their solar-powered MegaVoice audio Bible.

Papua New Guinea Missions
Through last year's Wycliffe gift catalog, many donors helped purchase audio Bible players for people in Papua New Guinea.  Thanks to these generous gifts, Papua New Guinea missions were empowered to share the Gospel in a new way. Audio Bibles bring the Scriptures to life in the listener's unique heart language.
In many of the language groups living in Papua New Guinea, literacy is growing slowly. However, many still primarily share important information orally. In the highlands, thirty-nine New Testaments have been published in the local languages but are not accessible to the tribespeople.
Audio Bibles for Missions
We're excited to report that six of these New Testaments have now been professionally recorded! The files were placed on flash drives and small solar-powered audio Bible players for convenient distribution. This represents a significant step forward in the mission of bringing the Gospel to the people of New Guinea.
The Impact of Translated Scripture and Audio Bibles
One Kamano speaker in Papua New Guinea reported how much his children love listening to their MegaVoice audio Bibles. Local pastors are also using the audio Bibles during their sermons instead of reading from the trade language and translating orally. In addition, public school principals are now asking for these solar-powered Bibles to give to their teachers to play for class language study and devotion times.
Many families confess to turning on their audio Bible during their evening meal and listening until the batteries go dead (four or five hours later). Children are asking if they can "recharge the batteries by putting the players close to the fire" so they can finish listening to one of the Bible stories.
These audio Bibles make translated Scripture accessible to thousands of people in the highlands of Papua New Guinea. Translation has bridged the language barrier, and Scripture in this format is bringing God's Word to the ears and hearts of the people.
Thanks to our contributing authors at Wycliffe USA. We are thankful for ministry partners like Wycliffe for their amazing work among Unreached People Groups (UPGs). Because of Wycliffe's Bible translation work, countless millions are encountering Jesus Christ for the first time.