A Mother's Day Interview with Judy Cibene
A Conversation With One of MegaVoice's Spiritual 'Mothers'
We are commemorating this Mother's Day with a very special interview with Judy Cibene, one of MegaVoice's spiritual 'mothers'! Judy's parents, Ken and Margie Crowell, were two of the original founders of MegaVoice. Throughout her adult life, Judy has served the ministry in various capacities and, in 2009, her husband Charles came on as MegaVoice's CEO.
Anyone who has met Judy knows that she has a huge gift for encouragement and joy. We discussed motherhood, prayer, and MegaVoice.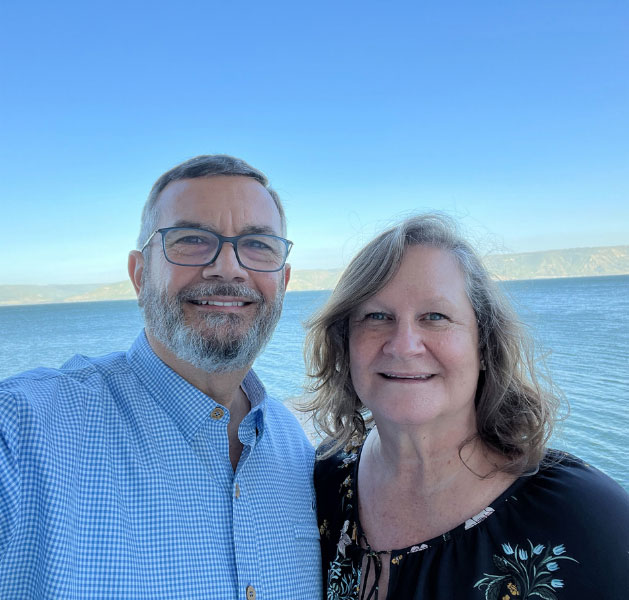 What do you remember about the inception of MegaVoice?
We spent my early years living in the Middle East while my dad worked for Motorola. Later, he started Galtronics, the company that would eventually birth MegaVoice. During the early 1980's, he would bring back talking toys from the US, like Barbies, and take them apart to try to figure out how the audio components worked. My kids would still play with the Barbies despite missing their voice boxes. He was so intrigued by the possibilities of these new technologies for ministry work. His ideas were way ahead of his time.
Tell me about your children and grandchildren.
We have five lovely children, each blessed with an amazing spouse, that have given us ten wonderful grandchildren (so far). Adoption and fostering have been a big part of our parenting journey. Charles and I fostered 15 kids ourselves and now three of our adult children do foster care as well.
Do you have any Mother's Day traditions?
When my kids were little they would always bring flowers and draw pictures for me, and while they're still so honoring of me, it's been cool to see their children celebrate their own moms. Currently, Charles and I always attend church on Mother's Day and visit my mom afterwards. We then go out for lunch and stop by the local garden center to get our spring flowers!
How does motherhood connect you more deeply to God's heart?
When I think of the heart of God, I see love, I see His constant presence, and I see His provision – all these things relate to motherhood. I've been a believer most of my life, and a lot of my worship has been taking care of my children. While I felt very privileged to have children in the first place, I also got to pray with each one of them to commit their lives to the Lord.
Talk about your role with MegaVoice in developing the prayer calendar.
I've been sending out a monthly internal MegaVoice prayer calendar for almost two years now. It started with a company-wide prayer initiative, and someone approached me about developing a prayer request calendar. After praying about it, I felt a stirring in my heart that I was meant to do it. I especially love writing the corresponding team letters. Life is often really hard, but the letter is an opportunity to challenge people to pray, to find joy, and to work towards peace with all men. Prayer has always been a part of MegaVoice, and because of the prayer calendar, we are able to pray as a global team. As a result, we continue to see many answered prayers.
What does your own prayer life look like?
When I had seven young children at home, including some with special needs, my main prayer was "Help, Jesus!" – a prayer of survival that I'm sure a lot of moms can identify with.
A few years ago, one of my dear friends was diagnosed with cancer. At that time, I committed to get on my knees every morning and pray for her. Being on my knees in prayer has become a very precious part of my day that I look forward to. My prayer list continues to get bigger and bigger. I don't say "I'll pray for you!" lightly – I make a note and that request gets added to the list. There are so many people that really need prayer.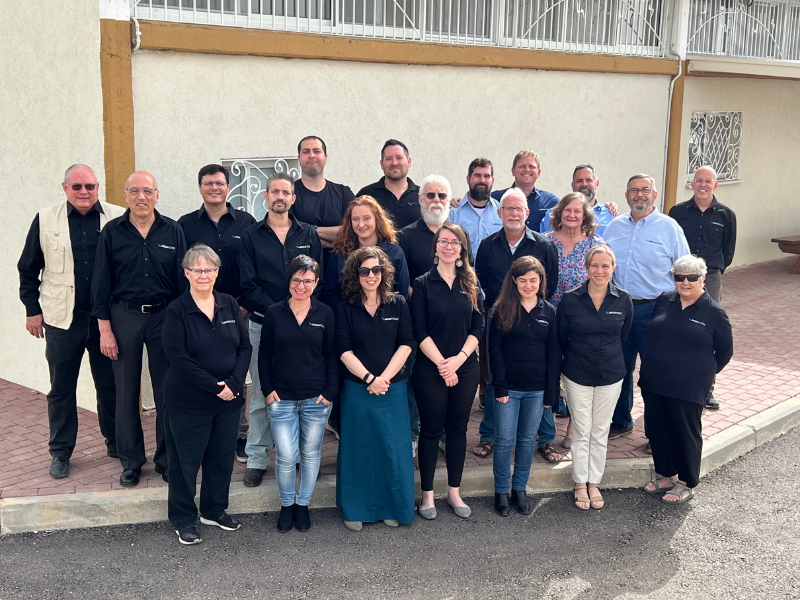 What would be your #1 piece of advice for young mothers?
I have 3!
1. Don't listen to the whispers of the enemy – "mom guilt" is a big category of this.
2. Forgiveness is a huge, huge thing. Forgiven people forgive. It's important to model forgiveness to your children – when my kids were young, I would go into their room at night, sit on their bed, and ask for their forgiveness for anything that may have happened during the day.
3. Don't forget to laugh! "A cheerful heart is good medicine…" – Proverbs 17:22