01 Aug

The World's First Solar Audio Bible

The story of the first solar audio Bible begins back in 1989, a decade before MP3 players made their appearance upon the world stage. What is now called the MegaVoice came into being because two men and their supportive wives, had the vision and patience to push through many technical and spiritual barriers to create a rather unique device – the world's first solar audio Bible.
"Impossible" yields to "With God all things are possible"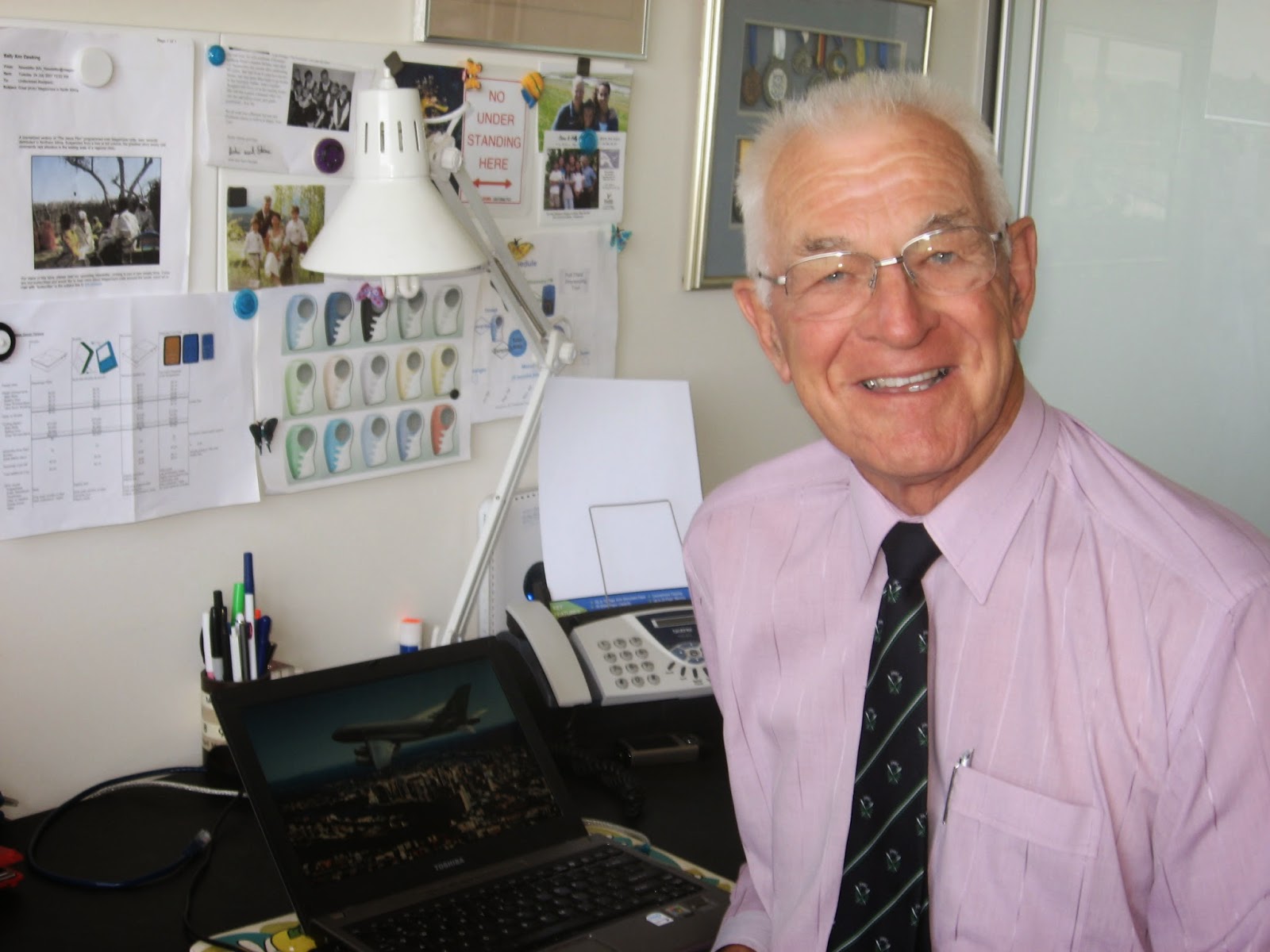 Tom Treseder was a Bible Society of Australia leader who understood that billions of people, for many reasons including illiteracy and blindness, were unable to read the Bible for themselves.
Together with other Gospel audio pioneers of the day, Tom's Bible Society team used every tool available to put audio Scriptures on. They frequently packed up the devices and sent them to the mission field. The results from sending audio Scriptures were good – but player equipment failures were record heartbreaking.
It didn't matter whether it was record players, tape recorders or cassettes tapes – everything failed on the field because of inhospitable climates. Tapes froze in the northern climates and turned to mush in the tropics – blowing desert sand ground big brand name mechanical machines into useless junk. "It was demoralizing," says Tom, "every machine we sent out was doomed to fail sooner or later. On top of that, using more than a dozen cassettes just for the New Testament proved unmanageable."
To say that Tom Treseder was frustrated with what he called, "Those unreliable machines with moving parts…" would be putting it mildly. When technical people told him there was no audio player on planet earth that didn't have "moving parts," Tom dug in his heels and decided there should be one on earth, and so with other Bible Society leaders he began praying for a machine that talked without those awful gears and cogs.
One day Tom looked in a store window – and there was a doll, and it was talking! It said a few words and then stopped. Tom was transfixed. Was this the clue they had been praying for? A few days later, he stared in amazement as he heard a Japanese car warning system say, "Put your seat belt on." This was it! Dolls and cars spoke – why not the Bible?
Sketching a Future Without Gears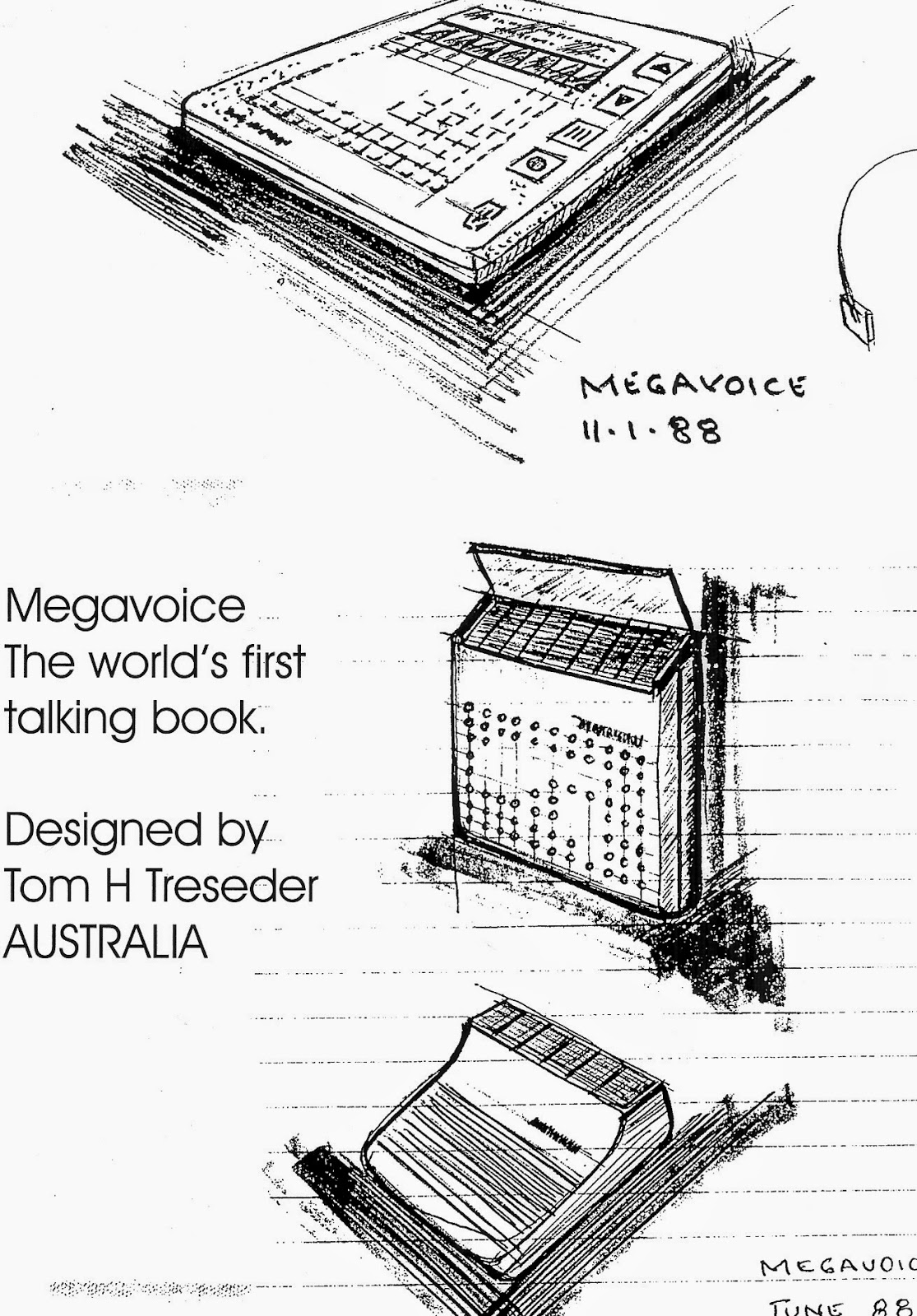 Tom Treseder excitedly sat down and drew a pencil sketch of a Bible that spoke – without the need for mechanical cogs and gears. And for added measure – he added a solar panel, so whether someone had electricity or not, they could heard God's word spoken to them.
In 1989, a doll talking for 10 seconds was not even remotely close to the needs of a 70 hour-long Bible, and many a doubting Thomas told Tom so. But then he found his lifelong ministry partner and electronic technology friend, Ken Crowell, and together the two of them saw Tom's vision come to fruition.
Together these two friends would go on to create the world's first solar audio Bible – the MegaVoice. Today digital audio players are everywhere – but the MegaVoice has certain features not found in commercially available MP3-style audio players.
Features like the slightly raised navigation buttons for blind and visually impaired people is an early MegaVoice pioneering breakthrough. Even lepers are using the MegaVoice, in spite of their physical disabilities.
The two column MegaVoice navigation system, pioneered in the 1990s by Treseder and Crowell, is now imitated by many other Christian technology groups and we are of course glad for anyone working to spread the Good News of Jesus Christ on audio. Also, on the MegaVoice, audio files are encrypted and so they can't be tampered with, thus preventing hijacking of the audio Bible content.
And during this coming summer, a whole new generation of the MegaVoice audio Bible is arriving with even more special features. Soon, thanks to all our ministry partners working across the globe, more people will hear God's word in their own languages for the first time. Thank you Tom Treseder for the vision, and for Ken Crowell who worked so hard on the technical side to give the world the first solar audio Bible.
Thanks, Lord, for Tom and Merriel Treseder and the Treseder family who gave so much of their lives to make the reality of reaching millions of people with the Gospel on audio Bibles possible.
Bless the Lord,
Charles Cibene
CEO, MegaVoice