MegaVoice Comes to Sydney
Global Recordings Network Australia and MegaVoice Australia partner to establish a new Media Center in Sydney.
We're excited to announce that Global Recordings Network Australia (GRN) and MegaVoice Australia Ltd (MAL) have joined forces to establish a new MegaVoice Media Center in Sydney. This Media Center will allow local organizations, churches, and individuals to purchase audio Bible technology without ordering from outside the country.
"We live in exciting times when the word of God can be heard in a person's heart language," says Christine Platt, CEO of GRN. "We are proud to partner with MegaVoice Australia in this exciting venture."
GRN has been serving God by telling the story of Jesus in over 6,000 languages and dialects for over 65 years.
"Global Recordings Network Australia is a fantastic organization," says Greg Low, National Director of Megavoice Australia Ltd. "We see this partnership as one that will enable people to hear God's saving Grace. We look forward to seeing lives changed. There has never been a more exciting time to utilize technology in fulfilling the Great Commission."
The Sydney center is currently operational and can provide players loaded with your required content.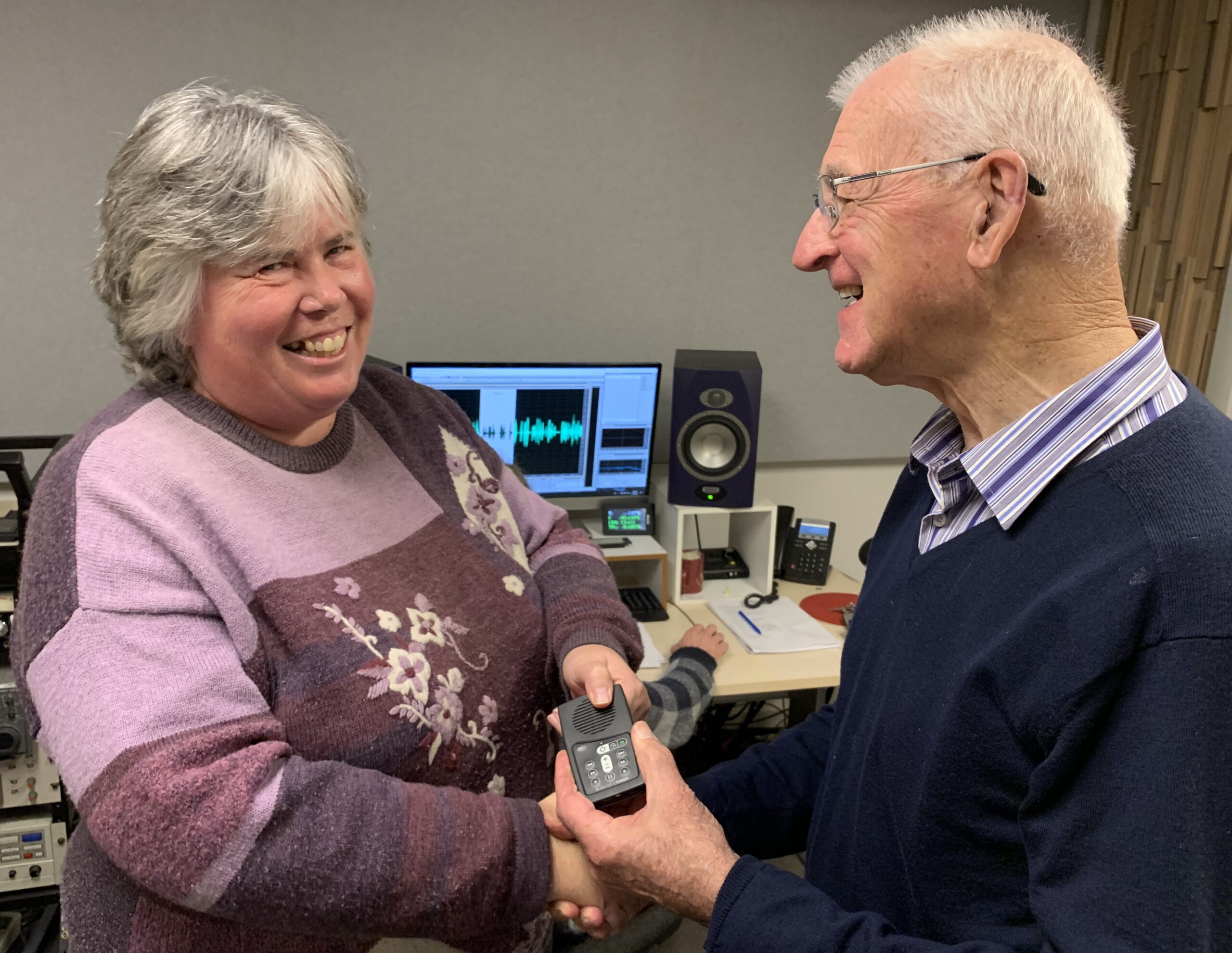 Christine Platt, CEO of GRN, and Tom Treseder, one of the founders of MegaVoice.
Contact MegaVoice Australia